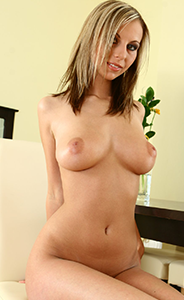 I know all you naughty pervs love forbidden fantasy phone sex. You know sometimes the fruit that is the sweetest is the one you aren't allowed to have. You all know I'm ultra taboo and my own sexual fantasies know no bounds or limits. So tell me your taboo little secret and we can get on with the nasty fun. Don't be shy, I love nasty fuckers who can't get enough of taboo talk.
Come on, forbidden fantasy phone sex about forbidden holes and weathering it or some shit. Yeah, you can't all be as cracked out as this guy:
http://www.youtube.com/watch?v=5adN74aBxZk
LOL That's what I thought. You're thinking wtf did I just watch? Well, at least you can feel better about your own fucked up and perverted fantasies now, right? I thought so. So come confess to me and I'll tell you my own fucked up fantasies. I love doing dirty things and absolutely nothing is off limits with me. So yeah, let's get down and raunchy.
Forbidden fantasy phone sex means ANYTHING. I want to hear all the nasty fucked up shit you all have been thinking about. Treat me to something extra special and nasty. PS I miss my rapist. So call me. lol I'm a sick freak, too. Right? I love it.
Also now inviting ALL PREMATURE EJACULATORS to call ME. Only grab 10 minutes because you won't last any longer than 4. Maybe it's because I'm just too hot for you to handle or maybe because I have a premature ejaculation fetish. What of it? Jack off to me and bust a nut quickie style. Or test your limits and see how long you can hang on with me. I love it! I WON THE GAME!
For all you pre mature cummers maybe you should watch faster porn:
http://camillecrimson.com/blog/2011/10/sped-up-porn/
LOL seriously… I didn't watch all of it but yeah. Maybe it'll help.
1 888 467 6904 ask for Andrea for anything.
Oh and happy fuckin' holidays. Buy me something.